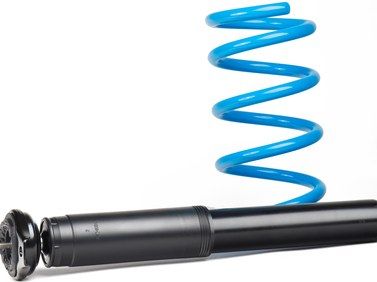 Polestar Performance Chassis Kit
The development of Polestar Performance Chassis has focused on new dampers and springs, which are stiffer. The changes allow the driver to get a car that responds more directly and predictably as well as providing more control, something that enhances the driving experience. A large part of the development of components is based on experiences of Polestar optimised cars. Polestar Performance Parts meets all Volvo safety requirements. Not suitable for the S60L/S60 Inscription.

Click here to view a PDF of the installation instructions.
Chassis kit, light front - 7706, 7707, 7708, 770M, 770N, 770P, 770Z Part Number 31454571List Price: $864.45 | Your Price $691.56
Add To Cart
Chassis kit, light rear - 7818, 7819, 7820, 7829, 780W, 780X, 780Y Part Number 31650296List Price: $812.58 | Your Price $650.06
Add To Cart
Crossbar Part Number 31454819List Price: $59.01 | Your Price $47.21
Add To Cart
Cowl, under windscreen Part Number 31402675List Price: $224.56 | Your Price $179.65
Add To Cart
Chassis kit, heavy front - 7709, 7710, 7711, 770Q, 770S Part Number 31454570List Price: $864.45 | Your Price $691.56
Add To Cart
Chassis kit, heavy rear - 7821, 7822, 780V, 780Z, 781A, 781F Part Number 31650295List Price: $812.58 | Your Price $650.06
Add To Cart