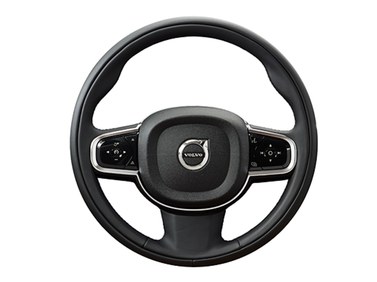 Steering wheel, leather, with heating
A three-spoked leather steering wheel with sporty design. The steering wheel has an ergonomically designed steering wheel rim with clear thumb rests and a dynamic grip. The leather is exclusive and comfortable for the best possible feel. With a heated steering wheel one really feels spoilt as a driver. Enjoy comfortably warm hands even on the coldest winter days.

Click here to view a PDF of the installation instructions.
Charcoal, With heating Part Number 39842098List Price: $635.66 | Your Price $508.53
Add To Cart
Blond, With heating Part Number 39842099List Price: $635.66 | Your Price $508.53
Add To Cart
Application (Software), heating Part Number 31435701List Price: $28.68 | Your Price $22.94
Add To Cart
Application (Software), SAS Part Number 31481522List Price: $66.55 | Your Price $53.24
Add To Cart