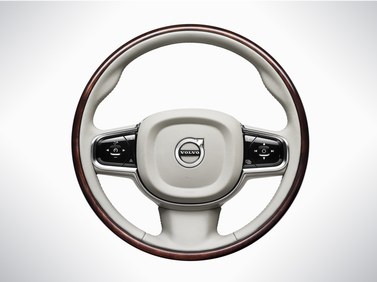 Steering wheel, wood
A three spoked steering wheel with real wood on the outside of the rim. The steering wheel has an anatomically shaped rim, with an exclusive decor panel in silk metal. The steering wheel is available in two versions: Charcoal and Blond. It has wood on the outside and exclusive, soft leather on the inside of the rim. It has also leather on the spokes.

Click here to view a PDF of the installation instructions.
Flame birch, Charcoal Part Number 39842096List Price: $627.06 | Your Price $501.65
Add To Cart
Flame birch, Blond Part Number 39842097List Price: $627.06 | Your Price $501.65
Add To Cart