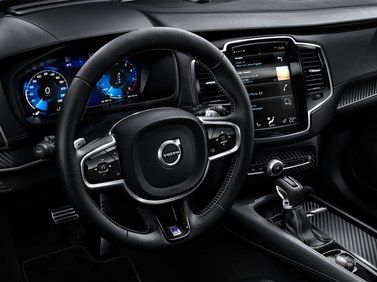 Steering wheel, sport, leather
A three-spoked leather steering wheel with dynamic and sporty design, equipped with gear shift paddles. The steering wheel has an ergonomically designed rim with prominent thumb grips, which makes it suitable for dynamic driving. It is also covered in exclusive and comfortable leather for optimum comfort. The steering wheel has a decor panel with the R-design logo. It is standard on R-design models.

Click here to view a PDF of the installation instructions.
Steering wheel, sport, leather Part Number 39842117List Price: $554.27 | Your Price $443.42
Add To Cart
Application (Software) Part Number 31659138List Price: $28.68 | Your Price $22.94
Add To Cart