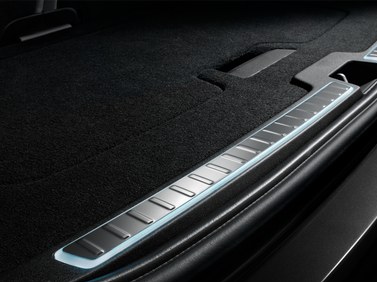 Scuff plate, tailgate, illuminated
Cargo compartment trim with illuminated stainless steel insert. Replaces plastic cargo compartment trim with or without stainless steel insert. The lighting illuminates when the tailgate is open for less than 20 minutes, like the car`s interior lighting.

Click here to view a PDF of the installation instructions.
Blond Part Number 31414813List Price: $499.00 | Your Price $399.20
Add To Cart
Charcoal Part Number 31439261List Price: $499.00 | Your Price $399.20
Add To Cart
Wiring Part Number 31439262List Price: $21.85 | Your Price $17.48
Add To Cart